Welcome to the 5M Experience
THE NEW GENERATION OF TRAVEL ARTISANS
Who we are

"5M travel Group: we are the new generation of travel artisans. We combine technology and know-how to design memorable experiences adapted to each traveler".
We are the leading travel holding in Uruguay and the region. But beyond our 65 years' tradition, our 8 travel agencies and our inhouse tech company, 5M is really all about our CULTURE, our people, our focus and our promise.  
We are endorsed by some of the industry´s key industry players that board our ship, spearheading the reinvention of travel solutions. 
We are driven by our desire to be an innovation group. Continuously challenged by a dynamic market, we are moved by our adaptability and the talent and professionalism behind our team. 
As a travel holding, we strive to offer different segments, options and deals adapted to every travel need. 
Being a state-of-the-art company in the region translates into investing heavily in R+D and technology, which, in turn, generates a major input in local and regional development, strategy and implementation. 
Some of our proud numbers


40%
Market Share

67%
Av. growth over five last years

600
Happy 5M families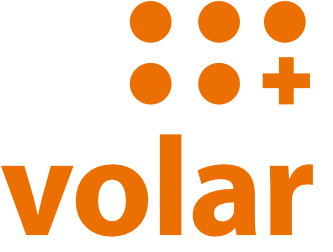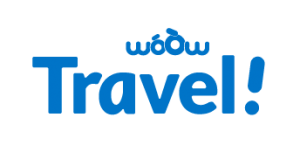 Our story
This is 5M history timeline showing a devoted focus to contribute on the best travel experiences
Values

OUR CULTURE
Innovation is imprinted in our DNA. Our every action is oriented towards the quest for constant improvement, geared towards progress and change, deeply rooted in our experience and knowledge. Our innovative drive stems from our technological approach and our shared vision.
Technology is our tool and solution for every challenge ahead, that is why we are developers of our own technology: Netviax Solutions, our pride endeavour, has been established as a key company in the industry, providing services throughout Latin America.
OUR PEOPLE
Our team is the core of this whole group. We count with creative, committed and service-oriented professionals whose talent is our greatest asset and whose development is our main strategy.
Our company is all about being creative on our travel crafts, and as such, we enjoy an equal and motivated working environment that enhances both professional and personal development, where everyone shares their skills and talent to foster our values and strategy.
OUR FOCUS
We are 100% customer driven. All of our efforts are steered towards serving our clients. The 5M Experience is our greatest asset and we share it with quality and commitment. Our daily work is aimed at making the difference that counts.
OUR PROMISE
Quality is the root of everything we do. We serch for excellence in every stage of the travelling experience, always caring to improve and enhance the client experience, building tech solutions that help us offer our clients the highest quality standards.
Numbers
Numbers are just numbers and also not! So see below our own proud numbers!
Happy Travellers over the last 5 years
Online visitors over the last 5 years
Our Partners

In order to offer our clients the very best, our partners are of paramount importance to us. We work together under a common vision, creating an efficient and agile ecosystem for our customers' experience. We foster strategic partnerships and solid alliances built under the values of 5M.
We work together: enhanced to provide the best tailor-made solution for each client.
Hotels and Services




Financial



GDSs and Technology



Media and Others


Partners






Partners







Partners






Media



Sharing the 5M Experience
Yesterday Netviax Solutions was awarded with GeneXus recognition for our contribution in the digital transformation of the travel and tourism...
read more
Corporate Social Responsability

At 5M Travel Group we are aware that our actions have an impact on our environment. We work under the notion that every step we take can actually make a difference and that everyone is capable of achieving a significant change.
We strive to provide our community with our very best and for this reason, we actively engage in different nonprofit organizations, thus contributing with our passion and dedication to social and collective goals.













Contact us

Please feel free to contact us at any time!